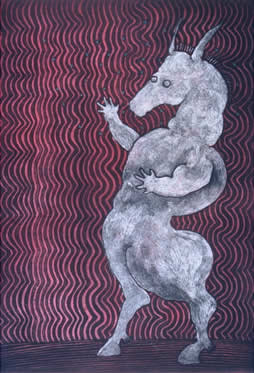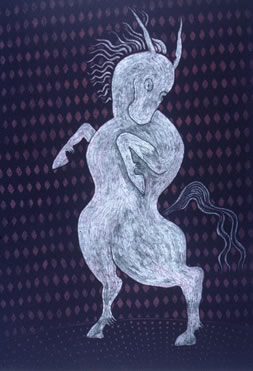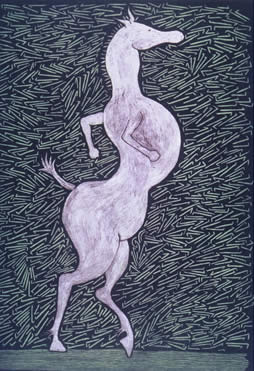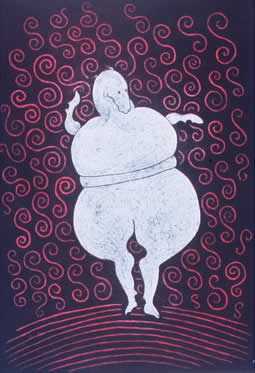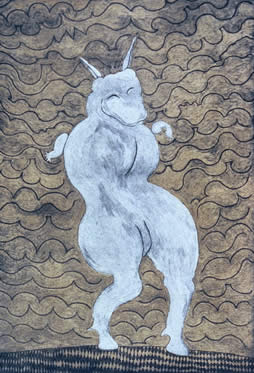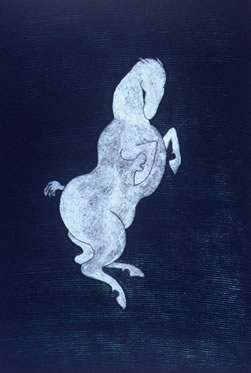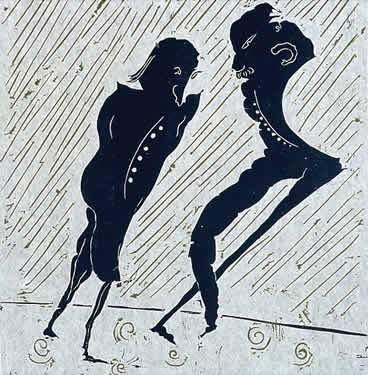 CONVERSATION
12" x 13"
woodcut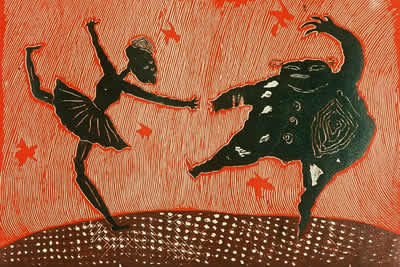 GENERAL #1
11" x 15"
etching
GENERAL #2
11" x 15"
etching

GENERAL #3
11" x 15"
etching
GENERAL #5
11" x 15"
etching
GENERAL #6
11" x 15"
etching

P
R
I
N
T
S

and

D
R
A
W
I
N
G
S

DISCO
20" x 14"
woodcut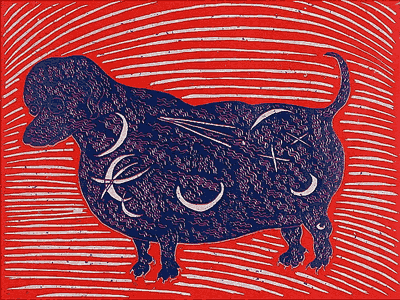 MAGIC DOG
23.5" x 18"
woodcut
GENERAL #4
11" x 15"
etching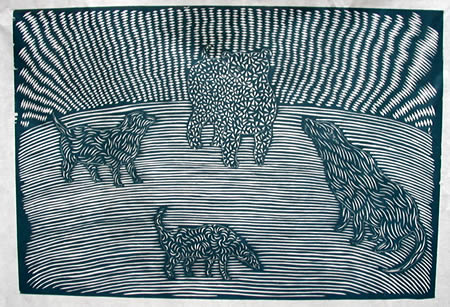 DOG MEETING
35 x 24
woodcut

TRAVELING DOGS
52 x 10
woodcut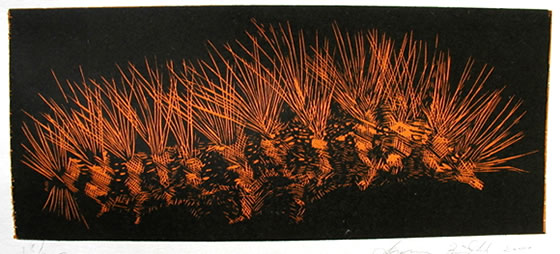 CATERPILLAR
12 x 5.5
woodcut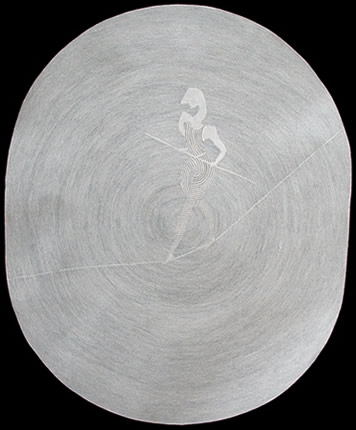 TIGHTROPE WALKER
14 x 17
mixed media on paper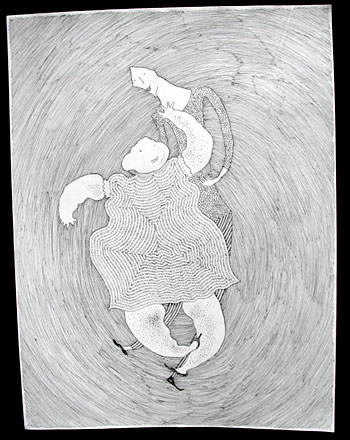 JACK SPRAT
9 x 12
pen and ink on paper
Jack Spratt would eat no fat
His wife would eat no lean.
And so between the two of them
They licked the platter clean.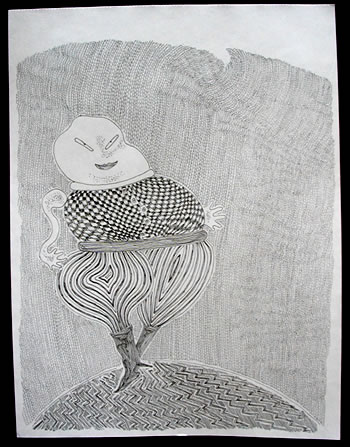 GEORGY PORGY
9 x 12
pen and ink on paper
Georgy Porgy pudding pie
Kissed the girls and made them cry.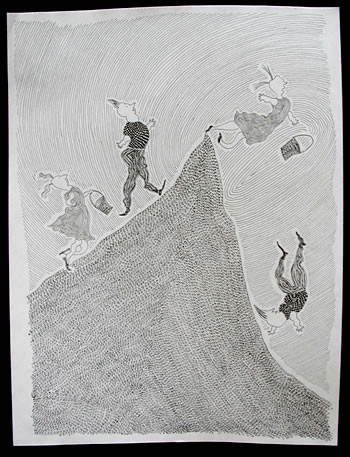 JACK AND JILL
9 x 12
pen and ink on paper
Jack and Jill went up the hill
To fetch a pail of water
Jack fell down and broke his crown
And Jill came tumbling after
THE GRAND OLD DUKE OF YORK
7.5 x 10
pen and ink on paper
The grand old Duke of York
He had ten thousand men.
He marched them up to the top of the hill,
And he marched them down again.